They have definitely delivered more than they promised for example the quality of tiles,doors,painting,children's swimmimg pool etc.
They keep up their promises and enable the customer to be tension free right from booking till handover.
The completion of their previous three phases transformed the entire area, Hats – off to their vision and I wish them all the best in their future projects.
All my friends and relatives were delighted with the amenities provided and appreciated the quality of finish and the builder's eye for detail.
Excellent finish. I'm Very Happy to have brought a home from them.
Easy accessibility to the owners differentiates them from the rest of the builders.
These guys do have a good sense of aesthetics.
The staff especially site engineers & marketing guys are really friendly & accommodative during follow up visits.
The quality of construction & the finish is definitely way above market standards and has far exceeded expectations.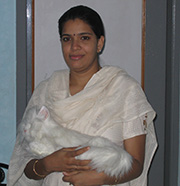 The best thing about them is that,they are young and they have the urge to prove that,they are better than the rest.
Very accommodative to customer special requests and continuous follow up to execute the same.